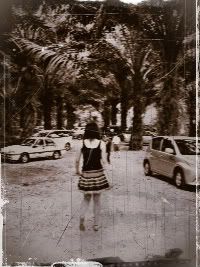 Your probably don't want to be judged on your past anymore than I do, but it's becoming very difficult to keep from sneaking glances over my shoulder.
I don't like the picture being painted behind me. I don't want to judge you on who you were, but I no longer know who you are.
You're a stranger to me, all rolled R's and sounds I can't make at the back of my throat.
When you find your way, come back to me.